Specification
Features:
With a communication port for SMBus interface via USB tool bridge to PC to gather battery information, helpful for engineering or R&M services.

Monitoring battery SoC and SoH, such as amperes, volts, capacity; temperature, protection status and cell balance, cycle life times, event records etc.

With circuitry of blocking back electromotive forces(BEMF), and filter circuitry against noises or interference.

Smart two-way cell balance design for both in charging and in quiescence.

LED display to show battery capacity, based on Coulomb Counter and, to show protection occurrences.



Specification: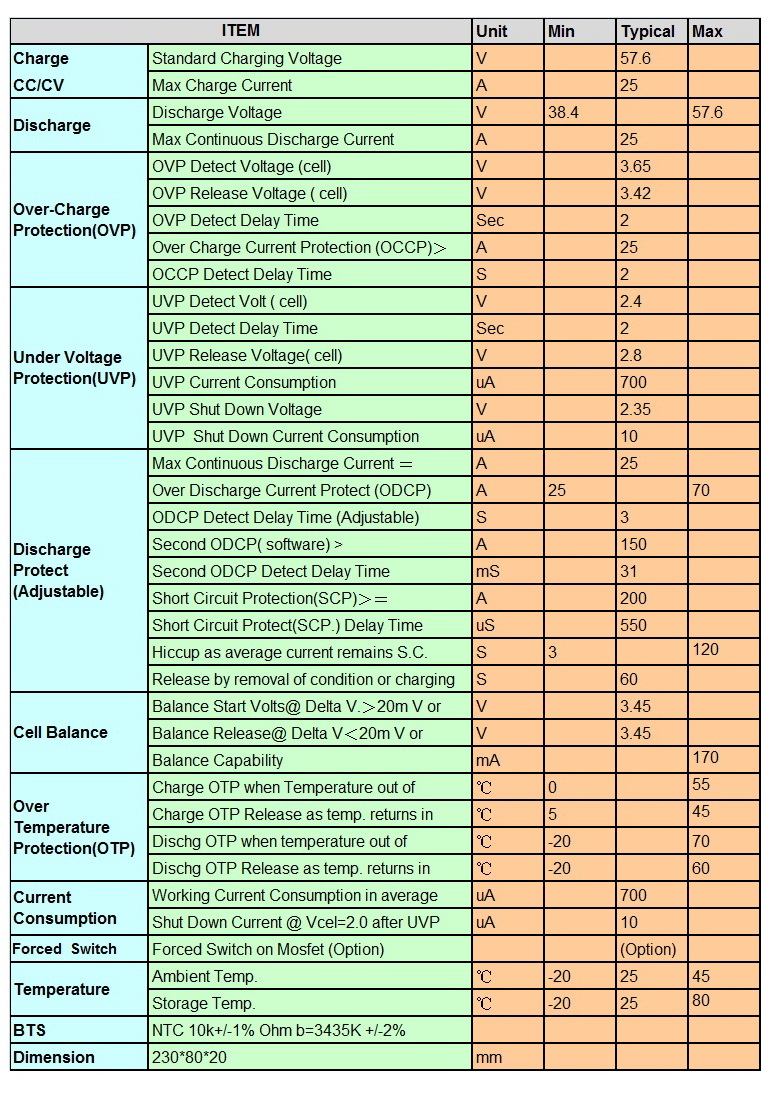 LED Indicators (Option)
Battery SoC.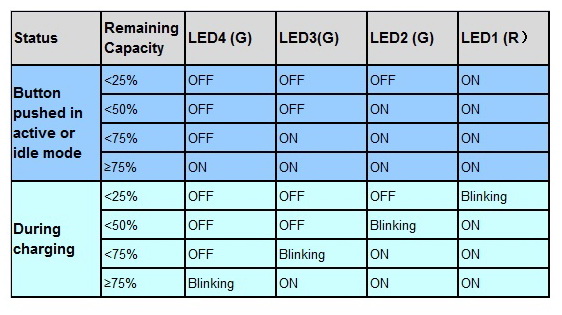 Event warnings: for OVP/OCP/OTP/Short-circuit(via SMBus interface, Option)
Smart battery management of SMBus via USB bridge tool to PC.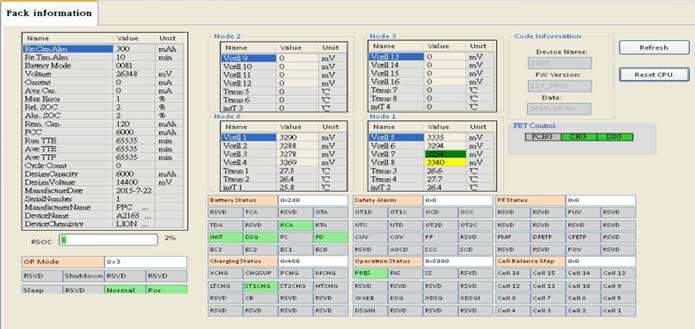 Dimension: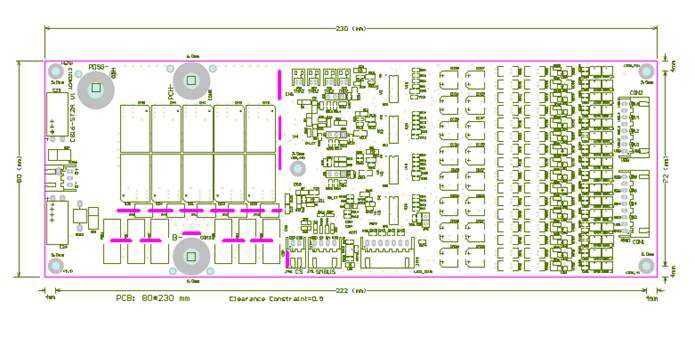 Wiring Diagram: